Signing Up
Sign in With Your Apple ID
Cloak gives you the option to sign up privately and easily using your Apple ID. We use Apple's technology because it is designed to allow users to create accounts for third-party services with a minimal amount of personal information. Signing up with your Apple ID does not grant Cloak ability to access any personal information about you aside from your email address, which you have the ability to hide, which we highly recommend that you do.
Hiding your Email Address
When signing up for Cloak using your Apple ID, we highly recommend that you choose the option to hide my email address when you see the below options screen (see image below). This ensures that we do not have access to your email address, but also ensuring that you receive important emails from us. We love this technology and use it ourselves on all the apps that offer it. We would really like you to use it on our app too!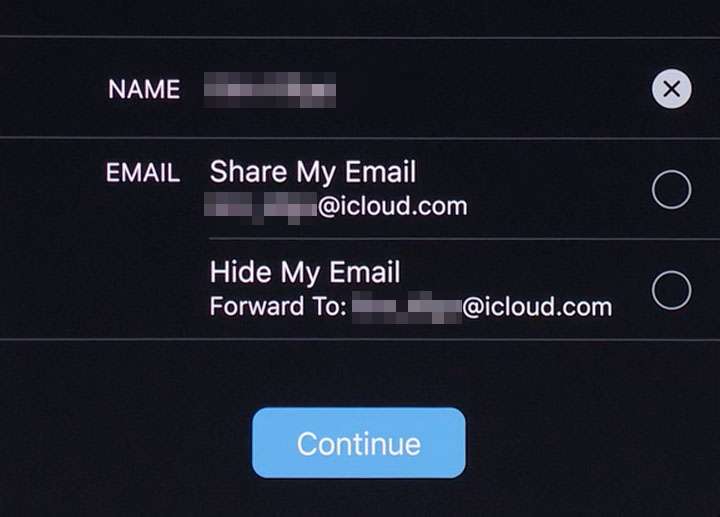 Signing Out
Once you have signed up with your Apple ID, you get automatically signed in to the app every time you open it. To sign out of the app, follow these instructions:
Tap your profile icon at the bottom right of any screen
Tap on the 3-dot menu at the top right of your profile screen
Tap "Sign out"
You are now signed out!